The Alexander Funds team has decades of experience in credit trading across local and offshore markets and under different economic conditions. The team has invested within every major security type, including bonds, structured credit, privately originated transactions and credit derivatives.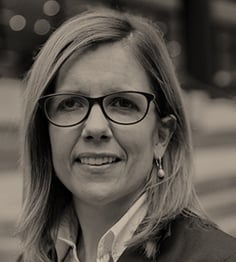 Rachel Shirley
Chief Executive Officer
Having worked for retail, investment and commercial banks, Rachel has strong debt market origination and distribution knowledge.
Rachel has worked for Westpac Institutional Bank in Melbourne, and for West LB, a German Landesbank, distributing financial market product to Central and Commercial Banks in central Europe.
Rachel is a founding partner of Alexander Funds and is responsible for all operational aspects of the company.
Rachel holds a Bachelor of Economics and Bachelor of Law from Monash University, as well as post graduate qualifications in banking and finance.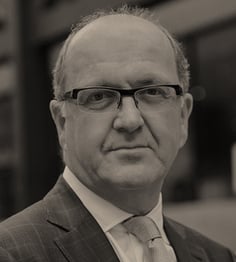 Tim Cox
Executive Chairman
Tim brings to Alexander Funds a wealth of experience in corporate governance and strategic planning.
As a senior partner at PWC, Tim was the tax international markets leader and a member of the board of partners.
Tim has a Bachelor of Laws and a Bachelor of Commerce from the University of Melbourne.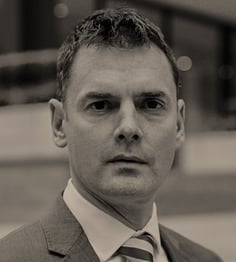 Chris Black
Co-Founder & Senior Portfolio Manager
Chris has over 25 years' experience in the global fixed interest markets. He co-founded Alexander Funds in 2009 to provide fixed income opportunities to Australian investors.
Having traded, structured and managed all forms of credit products, Chris' prior roles have included Senior Vice President of DBS Bank in Singapore; Vice President of TD Securities in Toronto; and Portfolio Manager at Challenger Financial Services.
Chris has a post graduate honours degree in econometrics from Monash University.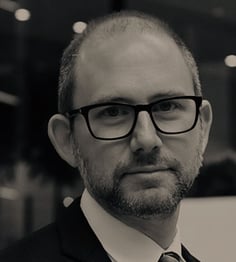 Adam Scully
Senior Portfolio Manager
Adam joined Alexander Funds Management in 2019. He has more than 15 years of portfolio management experience, with 10 of those as a senior portfolio manager within the credit markets.

Previously, Adam acted as a Senior Portfolio Manager at VFMC managing their directly invested credit portfolio. He has experience in managing assets across multiple security types, including bonds, loans, structured credit and credit derivatives.

Adam is a CFA charterholder and has a Bachelor of Business from Swinburne University.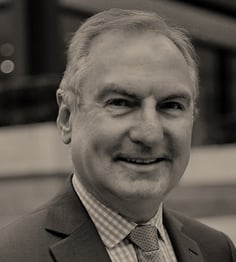 Chris Dalton
Chairman of the Investment Committee
Chris chairs the Investment Committee of Alexander Funds Management and brings over twenty years' experience in credit analysis.
Chris was the Country Head of Standard & Poor's for Australia New Zealand from 2000 to 2008 and is now the Managing Director of Australia Ratings and the CEO of the Australian Securitisation Forum.
Chris has a Bachelor of Economics From Monash University and an MBA from the University of Melbourne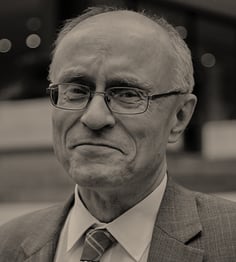 Stephen Roberts
Chief Economist
Stephen is an economist/strategist and has worked for more than 40 years in the finance industry with extensive experience in banking, broking and funds management.
Stephen has been Australian Chief Economist for SBC; Fay Richwhite; Equitilink; UBS; Grange Securities; Lehman Brothers; and Nomura, travelling regularly to Asia, Europe and the US to present to the world's leading investment management companies.
During this period, Stephen also worked for five years as a portfolio manager specialising in strategic asset allocation overlays for Westpac Investment Management, Sagitta and BT.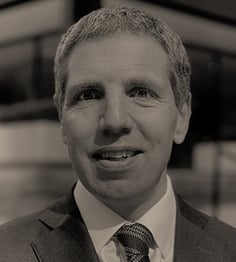 Matt Oldham
Head of Data Analytics
Matt has over 15 years' experience in research and data analytics. He was an equities Investment Analyst for Equity Trustees Ltd before he left to undertake his PhD at George Mason University, Virginia, USA in Computational Social Science.
After arriving back in Australia he was an Assistant Portfolio Manager at an equities quant fund, Blue Orbit Asset Management, before joining Alexander Funds as Head of Data Analytics.
Matthew has extensive experience in quantitative research and analysis of financial markets. He has a PhD in Computational Social Science, is a Chartered Financial Analyst and has a Bachelor of Economics.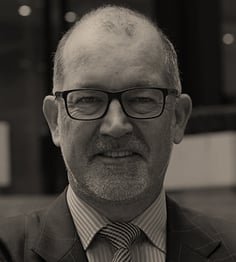 Gerard Minack
Investment Committee Member
Gerard has been analysing, forecasting and advising on financial markets since 1987. His focus is the fundamental factors that usually drive investment performance: valuation, currency, monetary policy and the economic cycle.
In 2013 Gerard started Minack Advisors, which provides research on financial markets for institutional investors, hedge funds, family offices and sovereign wealth funds around the world.
Gerard previously acted as Morgan Stanley's global cross-asset strategist and global developed market equity strategist.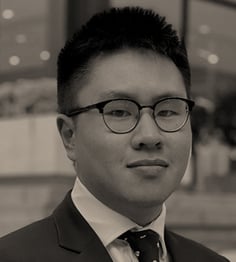 William Kaing
Senior Analyst
William joined Alexander Funds in March 2021 as a Senior Analyst with over 5 years' experience in the credit markets, banking and finance.
William previously worked within the National Australia Bank Securitisation team as a Senior Associate. He has supported clients across a range of structured asset classes including RMBS, ABS and CMBS. He has experience in performing credit analysis and structuring of primary term market transactions and private warehouse arrangements.
William holds a Bachelor of Commerce from Monash University and is a CFA charterholder.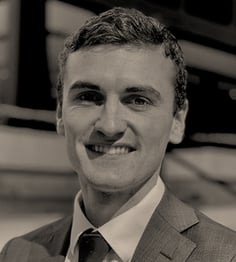 Chris O'Bryan
Analyst
Chris is a financial services professional with three years' experience in corporate advisory. Having previously worked for E&P Financial Group, Chris specialises in corporate debt advisory and equity capital market transactions.
He has a strong background in complex instruments and deal structuring and has worked closely with key stakeholders including external legal counsel.
Chris has a Bachelor of Commerce (Finance and Economics) and Honours in Finance from the University of Melbourne.
DISTRIBUTION & OPERATIONS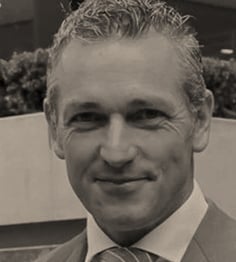 Chris Inifer
Head of Distribution
Chris joined Alexander Funds in 2021 as Head of Distribution. He brings over 30 years of financial services experience. Prior to joining Alexander Funds, Chris' most recent roles was as Head of Retail for Allan Gray Australia.
Chris' broad experience and education affords him a unique skill set in distribution, which includes a genuine understanding of the underlying investments in the organisations he has worked with.
Chris holds a degree in Economics and Finance from RMIT University and Post Graduate Diploma in Financial Planning (Distinction) from RMIT University.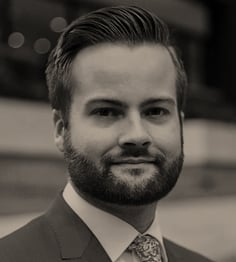 Michael Hayes
Manager, Strategic Communications & Investment Operations
Michael brings to the team extensive experience in client services and communication management, having previously worked in operations for an accounting and financial planning practice, as well as multiple customer service roles.
He is responsible for Alexander Funds' communications strategy including the development and execution of all marketing collateral for Alexander Funds – including investor updates, publications, webinars and events. He also manages compliance, regulatory and settlement requirements for the funds.
Michael has a Master of Communication from RMIT University and a Graduate Certificate of Applied Finance.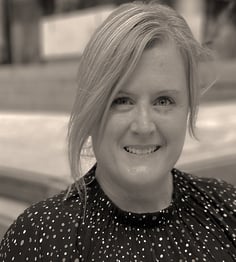 Anita Clunie
Client Services & Operations Officer
Anita has over six years of experience providing quality client services and office management. She is accountable for all office administration activities and supplier engagement, as well as serving as our investors' initial point of contact.
Anita previously worked in administrative roles for a variety of law firms, including Clarendon Lawyers and Mills Oakley Lawyers. She has substantial expertise in office administration, accounts management, and customer relations.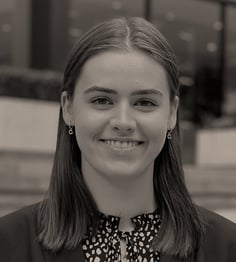 Georgia Dickie
Administration & Public Relations Assistant
Georgia began working for Alexander Funds in 2021 and is responsible for assisting the distribution and corporate operations functions.
Having held a number of previous roles in the retail and hospitality sectors, she contributes high level communication and organisation skills to the team.
Georgia is currently undertaking Bachelor of Media and Communication degree at Swinburne University.
register to receive fund updates
Receive monthly updates on our Funds returns and portfolio composition