Alexander funds takes a holistic approach to minimising THE Environmental, Social & Governance (ESG) impact of our operations.
Our ESG Committee is responsible for integrating ESG initiatives across all aspects of the organisation and ensuring our efforts continue to evolve and improve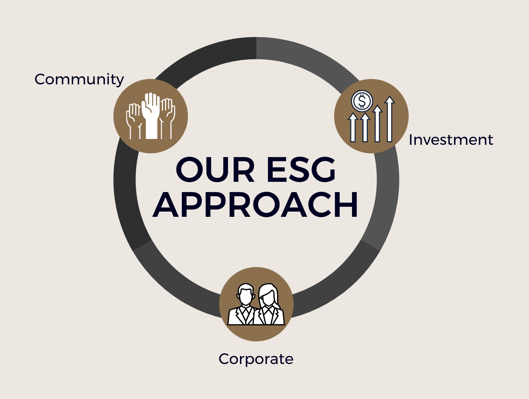 Investment
Reviewing all portfolio assets to ensure they meet ESG standards and UNPRI Obligations
Alexander Funds has a dedicated Responsible Investment Policy that details our commitment to ESG and operating in our investors' best interests. We are also committed to our responsibility as UNPRI signatories and to the UNPRI's Six Principles
We support outright condemnation of modern slavery and ensure that all companies in which we invest adhere to the legal requirements associated with supporting human rights and avoiding modern slavery. We also support and endorse our Responsible Entity's Modern Slavery Statement
Corporate
Incorporating ESG and Sustainability into the day-to-day operations of the business
We're continuously implementing new initiatives to address ESG at a corporate level, including:
Incorporating ESG into all third-party provider reviews and prioritising engagement with suppliers who address ESG considerations
Offsetting our carbon emissions through partnership with GreenFleet Australia
Adopting the Sustainability Acknowledgements and Green Lease Schedule of our primary business address
Using Muru Office Supplies as our primary stationery supplier
community
Contributing to organisations, causes and initiatives which benefit the community and environment
We advocate for and encourage engagement with philanthropic and community-minded organisations through team volunteering events, staff volunteer days, and a dedicated corporate donation budget with recipients chosen by a different staff member each month.